Looking for a reliable car that is extremely stylish,  delivers excellent gas mileage and is also highly affordable? You don't have to look no further than the new 2017 Honda Accord. The Honda Accord has long been a favorite in Manchester and the New England area, delivering the very best in style, performance and comfort, while also being easy on the wallet.
You'll find an impressive selection of the new Honda Accords at AutoFair Honda in Manchester, NH, where you will also find an ample selection of financing plans to ensure that you get the best terms and deal in Manchester.
The Honda Accord has recently undergone a design makeover with a sportier, sleeker new image. The new 2017 Honda Accord has a striking profile with a strong front end and a lustrous, high-gloss finish. Specific upgrades include a redesigned front and rear fascia, new LED tail lights and fog lights  and a new wheel design. The exterior changes to the Accord add a light sporty vibe, while also retaining the sedan look with a more sophisticated persona.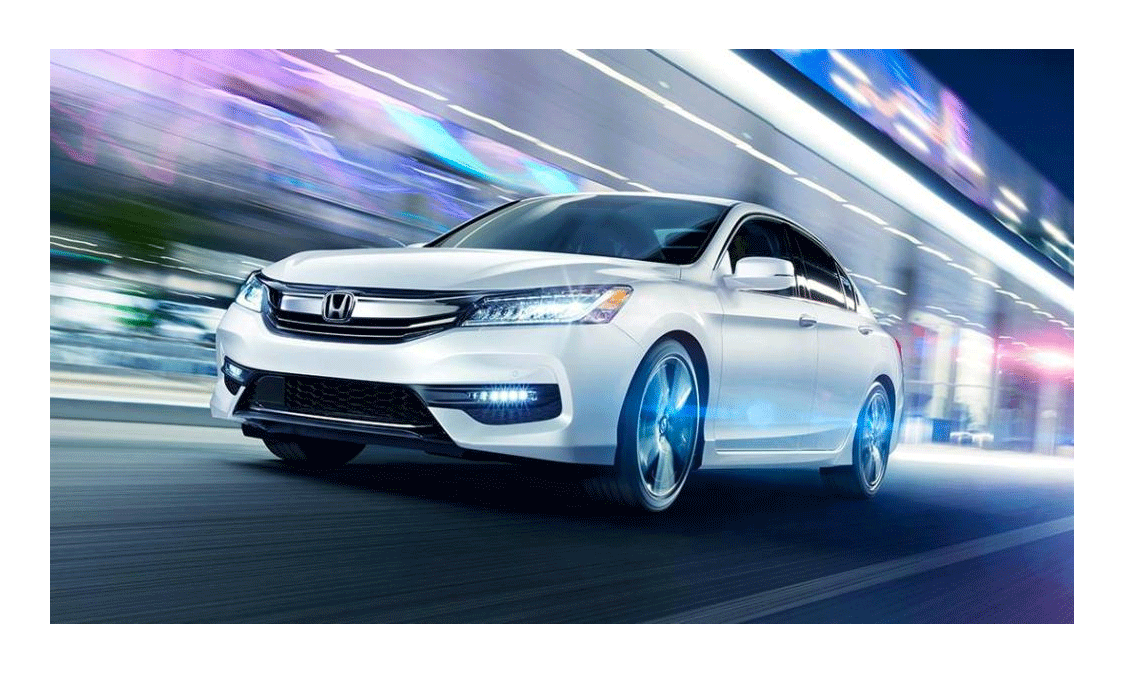 Seeing is believing. Visit AutoFair Honda in Manchester to get a closer look at the 2017 Honda Accord and take a test drive. You'll find out that the new Accord is not all beauty without the brawn. This dependable sedan offers amazing performance, as well.
Honda Accord Design Updates For Manchester Drivers...
Honda didn't stop at the exterior with its upgrades for the 2017 Accord. There's design updates throughout the interior, ranging from aesthetic upgrades like the modern and roomy interior to technological upgrades like the improved infotainment center. Now, the Honda Accord comes with both Apple CarPlay and Android Auto, which provide smart phone integration for more entertainment options. You don't just plug in your phone and stream the audio through the auxiliary jack like in the past. You can completely integrate your phone so that you can access a variety of the features and apps, including calling, navigation, text messaging, and music streaming services like YouTube, I Heart Radio, and Spotify.
You can basically turn your infotainment system into a command center for your smartphone, creating seamless integration of your data. The system also makes it easier -- and safer -- to answer calls and text messages. The system automatically turns up the volume as you drive faster, so that you don't have to mess with controls while you are driving at higher speeds on the Manchester highways. Overall, the system makes your ride more pleasant and  safer. Take your smartphone to your test drive at AutoFair Honda in Manchester, NH and see what a difference this system makes.
Smartphone integration is just one of the many ways that the 2017 Honda Accord has been made safer. The new Accord also has the comprehensive HondaSensing Safety Package, which includes numerous driving assistance features. Some of the many safety features included in the package are the road departure migration system, which uses a camera to identify lane dividers, pavement markers and more to alert drivers when they are leaving the road; adaptive cruise control, which automatically adjusts speed based on cars in front of you; and a multi-angle rearview camera, which provides a more comprehensive view of what's behind you...perfect for driving on the Manchester streets and highways.
With the HondaSensing Safety Package, you'll feel like you have a co-pilot in the passenger seat, letting you know about dangers on the road. The system will keep you safe when you are exploring the Manchester country side where deer like to run in the road and bushes seem to easily sneak up behind you when you are backing out of a space.
Test Drive the 2017 Honda Accord At AutoFair Honda of Manchester, NH...
We can tell you about all the wonderful things that the 2017 Honda Accord has to offer, but the only way to discover its numerous features for yourself is to take a test drive. Make an appointment with AutoFair Honda in Manchester, NH and we'll have financing offers and a trade-in value ready for you when you come in. Experience our exceptional service for yourself with friendly associates who make it their mission to find you the perfect car at the perfect price. 
Make an Inquiry