AutoFair Honda in Manchester, NH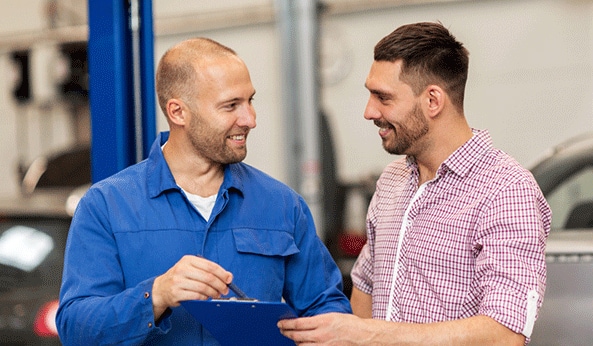 Getting the best possible return on any investment is what everyone wants. Your vehicle is no different. In fact your Honda, or whichever car you drive is one of the biggest investments you'll make in life. So why entrust the care of your Honda vehicle to anyone else but our certified Honda technicians and mechanics at AutoFair Honda in Manchester, New Hampshire. 
We use genuine Honda parts and fluids to care for your Honda. Regardless of what type of vehicle you drive, our fast and friendly staff has the expertise and experience to take care of your vehicle. 

We want to take care of all your car care needs. We'll schedule you for regular preventative maintenance like tire rotations, oil changes and brake inspections to help you avoid the more costly repairs down the road. 
You're not the only one interested in saving you money and we want to help whenever we can. That's why we'll get you our guaranteed lowest price. 
In addition to our low price, we save you money by being thorough. We don't just perform a tire rotation, we check the general condition of your brakes and suspension, too. We'll let you know if there's something that needs repair or replacement. We won't perform any additional maintenance without your authorization. 

At AutoFair Honda in Manchester, NH, your time is as important to us as it is to you. We'll accommodate your scheduling. We document all the maintenance we perform on your vehicle for your records so you can get a high resale value. When we do any preventative maintenance like an oil change, we'll check the other fluid levels in your engine, the condition of both belts and hoses and we'll let you know if it's time for a tune up. 
At the end of the day your satisfaction and safety are our main goals. Greater fuel efficiency, reducing the chance of mechanical failure that requires costly repairs and last but not least your safety and the safety of others on the road are all part of what we do at AutoFair Honda in Manchester, NH. When you're satisfied we know we did our job right. As long as you feel that way about the service you're provided you just might do your trade in with us. That's why your service is our service at AutoFair. 
Scheduling Your Service Appointment