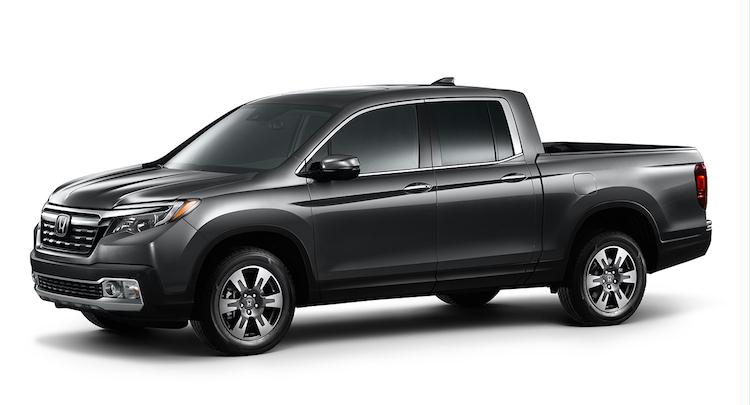 Tailgaters rejoice! The Honda Ridgeline is back for 2017 after a 2-year hiatus. Completely redesigned and updated, the Ridgeline moves more towards a traditional pickup truck styling and less like a mash-up between a Pilot and Civic of models past.
Class leading ride and handling, along with upgraded horsepower and fuel economy the
2017 Honda Ridgeline
is a force to be reckoned with in mid-size pickup market. Also equipped with unique features that you will be hard pressed to find elsewhere- the new Ridgeline is the perfect truck for NH drivers. 
The new Ridgeline has just arrived at AutoFair Honda in Manchester, NH and is already generating a ton of interest! Contact us now to get yours today! 
View 2017 Honda Ridgeline Inventory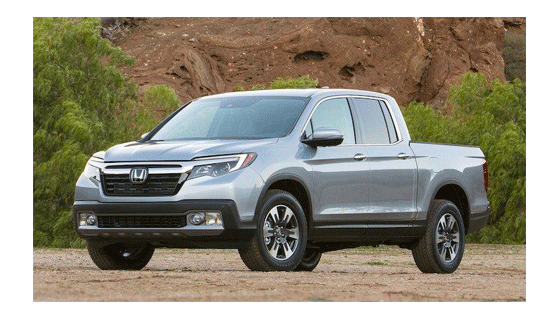 Back for 2017 
Past models of the Ridgeline have been well, to say the least, a bit unique compared to other options in the market. Its infamous rounded exterior was really more SUV-esque rather than the traditionally styled bed that most consumers are looking for.
For 2017 the Ridgeline moves towards the conventional truck shape that is undoubtedly much more attractive and clean looking than the past Ridgeline models. Not only does this design feature make the Ridgeline look cleaner, it also allows for much easier access to the forward area of the bed and more storage space (Bed is now 66 inches long, 2.5 longer than a Chevy Colorado and 3.5 longer than Toyota Tacoma).
Stowing your camping gear for a long weekend in the great north of NH has never been easier.
Honda didn't stop at just looks for the redesign. An available updated 280-horsepower V6 engine takes a big step forward power-wise for the Ridgeline adding over 30 horses compared to past model years. Not only does the new Ridgeline have improved horsepower, it's also a full 4 mpg more efficient than its predecessors.
Spend less time at the pump, and more time fully enjoying the new updated engine.
View 2017 Honda Ridgeline Inventory
Class Leader in Fuel Economy
While an updated engine, fuel efficiency, and design reboot are all fine and dandy, what people really love about the Ridgeline are the truly unique features that you just cannot find with competitors in this segment. The Ridgeline's impressive bed is the highlight of its exclusive features. The only mid-size with wheel arches that are spread far enough apart to accommodate a 4x8 sheet of plywood, the Ridgeline will feel right at home at the job site as much as it does at the campsite.
What's camping without a few cold ones by the fire? The Ridgeline is one of the only trucks on the market that has an in-bed trunk, which features a lockable wet-storage area with drain included, so you can throw all of your beverages with ice right in there hassle free. To make things even easier for you, the tailgate can be opened the usual way or like a door, to make loading stuff even easier.
Whether you're an oldies lover or hip-hop head everyone loves listening to his or her favorite tunes around the campfire or tailgate session down at Gillette. The Ridgeline's class exclusive truck-bed audio system turns the whole bed into your personal jukebox. Connect music from any source or Bluetooth device to have your full library at your fingertips.
Truck bed is packed to the brim with your camping gear but still need to squeeze your bike in? No worries the rear seats fold up conveniently to fit anything from a bike to a large screen TV. Even if you have the whole family with you, there's plenty of space underneath the rear seats to store bulky cargo such as your groceries or even a golf bag. (So you can squeeze in 9 after you drop the kids off of course.)
View 2017 Honda Ridgeline Inventory
It's Back in Black, and it's better than ever. If you want the full Honda Ridgeline experience there's no better way to do it than the Black Edition. Featuring a menacing Crystal Black Pearl exterior, black-painted wheels, black trim and grille, and black leather seats to top it off this will really turn heads on the road.
The Black Edition not only gets an aesthetic upgrade, it sports an updated interior and tech upgrades that would make geeks jealous. NH is notorious for its cold winters and even colder car interiors in the mornings. Fear no more, the Black Edition comes equipped with heated front seats and better yet, a leather-wrapped heated steering wheel to keep all of those digits warm no matter the temperature outside.
The 540-Watt Premium Audio System with 8 speakers (including subwoofer) pumps out concert-quality audio along with its 8-inch Electrostatic Touch Screen Display make the black edition look part truck part spaceship from the interior. Integrated Apple CarPlay and Android Auto help keep your eyes on the road, yet still connected to all of your SMS messages and phone applications.
View 2017 Honda Ridgeline Inventory
The 2017 Honda Ridgeline is at AutoFair Honda In Manchester

Having just arrived, there's no doubt the new 2017 Honda Ridgeline will be the talk of the town this upcoming summer.
Be the life of the tailgate with it's innovative features and unique design. Don't miss out and check back with AutoFair Honda in Manchester, NH to see when you can get yours!
View 2017 Honda Ridgeline Inventory