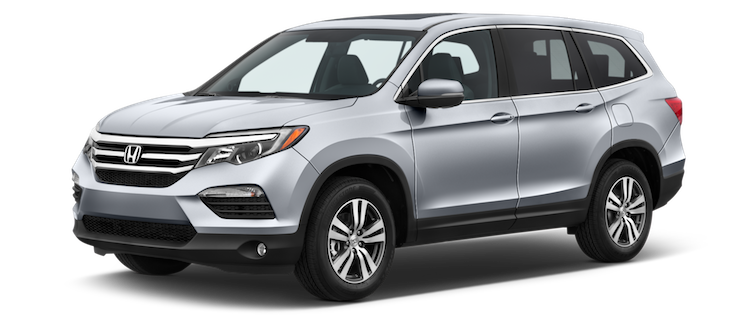 The
2017 Honda Pilot
has always been one of our most popular and best selling SUV's and the new 2017 Honda Pilot is sure to follow suit. It delivers incredible value with a very long list of standard features and technologies that are sure to knock your socks off.
At AutoFair Honda, one of the largest Honda dealerships in New England, we've got a huge selection of new Honda Pilot models in stock. Whether you're looking to upgrade from an older model or are just looking for more information, keep reading to find out why the 2017 Pilot is such a special family SUV.
Or, by clicking the button below, you can go straight to browsing AutoFair's inventory online to get an idea of model trims that fit your budget!
View 2017 Honda Pilot Inventory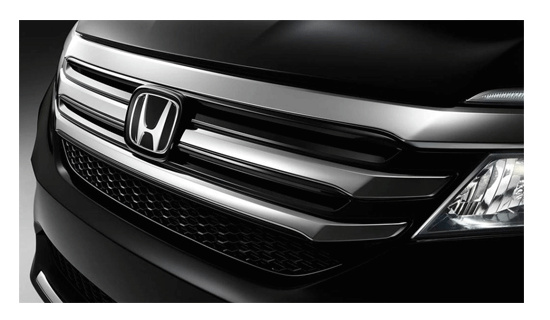 Fresh, Modern Design
The previous generation Pilot was not far from a masterpiece when it came to being a fully capable SUV. The front end now has handsome LED day-time running lights, and LED Headlights on the ELITE trim, enhanced by a fully new front fascia.
Swooping roofline and chrome-accented window trim give it a more flowing exterior appearance, while fully LED taillights complete the design while adding security.
View 2017 Honda Pilot Inventory
Incredible Driver-Assist Technology
It's like that blanky or special stuffed animal you had a child. That added safety and security when things get scary or unknown. Driver-assist tech is kind of like that.
Honda LaneWatch mounts a tiny camera in the passenger side mirror and displays live video on your Display Audio screen to reveal nearly four times more than the passenger-side mirror alone. Blind Spot Information System with Cross Traffic Monitor mounts sensors in the rear bumper to alert you when approaching vehicles are detected.
These are just some of the safety and security items available in the New Pilot. All designed to make you feel safe and secure.
View 2017 Honda Pilot Inventory
Power You Want, Efficiency You Need
SUVs are often family vehicles, and that makes their safety a top concern. The Honda Pilot comes out of the gate swinging, offering some of the best safety features in the class.
The multi-angle rearview camera offers more coverage when backing up, such as from wildlife like deer that can often dart out without warning across New Hampshire. You'll have a much clearer view of any potential obstacles when backing out of a space.
With the Pilot, the Honda introduces a new safety feature: The automatic brake hold. Just hit a button and the brakes lock in place. Not only does this mean that you don't have to keep holding your foot on the pedal while you're stopped at a red light, but it also means that your vehicle won't be moved as far if you are hit from behind while at a stop. You don't have to worry about the impact knocking your foot off the brake and sending your car far forward.
Other standard safety features include multiple airbags, antilock brakes, and stability and traction control. With upgraded trim levels, you can get safety features like the blind-spot monitoring system.
Whether you are cutting across icy roads during the New Hampshire winter or exploring rough New England countryside, you'll feel safe doing it in the 2017 Honda Pilot.
View 2017 Honda Pilot Inventory
Get to Know the New 2017 Pilot at AutoFair Honda

There is no doubt that the 2017 Pilot's platform is going to challenge every competitor, much like it has in the past. It's design feels higher end and more sophisticated. Luxury and value have been reintroduced to the new 2017 Honda Pilot.
View 2017 Honda Pilot Inventory