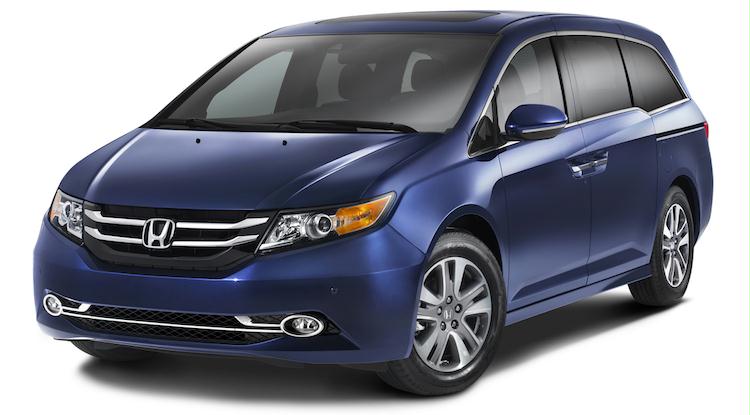 The minivan is the undisputed king of family vehicles, and rising out of that crowded market, the Honda Odyssey is the undisputed king of the minivan. With three comfortable rows of seating, loads of convenience features, high safety marks and gorgeous styling, it's got everything your family needs.
At AutoFair Honda in Manchester, we constantly have to re-order the
2016 Honda Odyssey
to keep it in stock. It is one of our most requested models for a test drive, and we're sure that if you drive one yourself, you'll see why.
View 2016 Honda Odyssey Inventory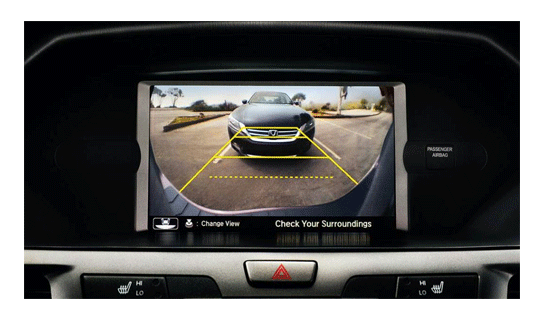 The Safety Features You Need
When you're carrying your most precious cargo, safety is your top concern. With its three rows of seating, the 2016 Honda Odyssey can carry large families, and it takes its commitment to safety seriously.
The 2016 Honda Odyssey includes features like a rearview camera, antilock brakes, airbags that cover all three rows, and stability and traction control. Upgrades come with the higher trim levels, such as a multi-angle rearview camera, lane-departure warning system, and a forward-collision warning system.
You may not be able to control everything that happens on the road, but you can feel better knowing that your family has all the available protection if you spin out on icy roads during the New Hampshire winter or hit a deer that runs out unexpectedly when you are exploring the New England countryside.
Get a feel for how these safety features work in action by taking a test drive of the 2016 Honda Odyssey at AutoFair Honda in Manchester.
View 2016 Honda Odyssey Inventory
Best Fuel Economy of Any 2016 Minivan
One of the top reasons that a lot of families choose a minivan over an SUV or other crossover vehicle is fuel efficiency. Most minivans are built on the same platforms as sedans, and they get similar results for fuel efficiency. On the other hand, most SUVs are considered gas guzzlers that will cost you a lot of money at the pump and expand your carbon footprint.
The 2016 Honda Odyssey performs better than any other new minivan on the market in terms of fuel consumption.
Drivers don't have to sacrifice power to get those numbers. The new Odyssey has a powerful 3.5-liter V6 engine that puts out 248 horsepower and 250 pounds per feet of torque. That gives drivers more control when they are driving through icy and snowy roads during the New Hampshire winter. But the gas mileage means that families don't have to cut back on New England road trips during the summer.
Of course, mileage may vary depending on road conditions and driving habits. You'll have to see for yourself how the 2016 Honda Odyssey performs by scheduling your test drive through AutoFair Honda in Manchester.
View 2016 Honda Odyssey Inventory
Stay Clean with the HondaVAC
Carrying eight passengers can make your Odyssey get messy fast -- especially if the majority of those passengers are in the under-18 set. The 2016 Honda Odyssey makes it easy to stay clean with its in-cabin vacuum.
The SE and Touring models -- the top two trim levels -- come with the HondaVAC, which is plugged into the rear cargo area. The vacuum hose is long enough to reach all areas of the cabin, and the vacuum can run continuously when the engine is turned on. With the engine off, the vacuum can run on its own for up to eight minutes.
Just grab the convenient vacuum any time you have a spill and keep your floorboards and seats clean of the nastiness that can build up with snacking kids. No need to worry about mold or bacteria breeding on old Goldfish crackers or crumbled Cheerios. Just clean everything on the go and enjoy peace of mind and a cleaner cabin.
The HondaVAC is just one of the dozens of convenience features that the new Odyssey offers. Depending on the trim level you choose, you can also enjoy features like a rear-seat entertainment system with a widescreen monitor, a sliding second row, a cooling compartment for drinks, a popup trash holder, and tri-zone automatic climate control. Inside and out, the Odyssey is built to meet the needs of families.
View 2016 Honda Odyssey Inventory
See How the New Odyssey Fits Your Family at AutoFair Honda

You won't find a minivan that offers better features, better fuel economy and better safety at a better price than the 2016 Honda Odyssey, and you won't find a New Hampshire Honda dealership that offers better service than AutoFair Honda.
Call us today at (603) 471-3990 to schedule a test drive of the new Honda Odyssey and find out why so many people have fallen in love with the minivan again. We're confident that you'll join their ranks!
View 2016 Honda Odyssey Inventory