"This review is based on the purchase of a new Honda, and trade-in of an older model towards the purchase.
Overall, it was an awesome experience - Matt's salesmanship was enthusiastic but low-pressure, friendly, and scrupulously honest. While I did indulge in a little haggling - and got a good deal (pats self on back) - it was great to see that even the starting offer was well within the realm of fair pricing.
I'll definitely be going back when the other car is ready to be swapped for something newer - and will be shifting my service and maintenance visit to their business as well"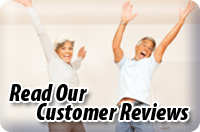 ---
2012 Honda CR-Z Manchester NH
Check out our new Honda CR-Z inventory in NH!
The Honda CR-Z hybrid sport coupe returns for its second year in production with changes limited to the ability of CR-Zs painted Crystal Black Pearl to have optional black fabric seats. The Honda CR-Z is geared toward those who want an eye-catching, futuristic-looking, two-seater hybrid. It has more cargo space than a sports car, but not much small storage space or driver convenience in the cabin. It corners well but the ride wears on you. Acceleration performance is excellent, particularly with the 6-speed manual transmission. The 2012 CR-Z is about the same size as a Honda Fit. Cargo space is vast, and acceleration to a zingy redline of 6300 rpm is zippy. The cornering is quick, and the ride and suspension are taut.
Honda CR-Z Trim Levels 2012
The 2012 Honda CRZ comes in two basic models, CR-Z and CR-Z EX, both using a 1.5-liter gasoline engine and 13-horsepower electric motor with a nickel-metal hydride (Ni-MH) battery. Honda counts CVT and navigation as separate models, for pricing purposes.

The Honda CR-Z comes with a 6-speed manual transmission and automatic climate control, silver mesh fabric sport seats, power windows, cruise control, tilt/telescoping steering wheel, 160-watt sound system with MP3, USB, and other digital media capabilities, and removable retractable cargo cover.

Honda CR-Z EX adds HID headlamps, foglights, Bluetooth, leather-wrapped steering wheel, aluminum pedals, polished interior accents, ambient console lighting, and 360-watt sound system.
Design of the '12 Honda CR-Z
Styling follows Honda Accord design cues, with lovely shoulders, a low hatchback roofline, and chopped tail not unlike the departed and much-loved CRX Si (1983-91), which the CR-Z doesn't pretend to be. Deep lines sweep back and up from the front wheels, creating a sculpted wedge on the side of the car. The headlamps are simple and elegant like the wings of a hawk. Deep lines sweep back and up from the front wheels, creating a sculpted wedge on the side of the car. The bottom rises only slightly, like a shapely rocker; while the top line climbs under the windows. Whose outline makes another wedge, with a graceful curve. The small shark fin antenna perched dead center on the roof is perfect. Sheetmetal over the rear wheel rises to the near-horizontal hatchback that ends in a high chopped tail.
New Honda CR-Z Cabin
Inside the 2012 CR-Z the instrument panel is busy, with a dominant light ring changing colors from green to blue to red depending on how hard you're driving. The cloth mesh seats are supportive with good bolstering, and the HID headlamps on the EX are excellent. There's a gauge that shows battery charge, and another showing the electric motor power flow, in from regenerative braking, or out to help the engine. Manual transmission models have arrows that suggest shift points for higher-mileage driving. There's a multi-information display, including ECO guide and ECO scoring, with leaves. It's similar to the Insight.
Driving the 2012 CR-Z
The CR-Z uses its electric motor to go faster. That's not quite what hybrids were made for, to boost acceleration like a turbocharger, but after all, it's a sport coupe. The CR-Z can be set in Sport, Normal or Econ modes, and you can feel a big difference. It's strong and responsive at 75 mph in Sport mode. Zippy might be the best word describe the CR-Z performance. Really zippy. It comes on at 3500 rpm and revs with gusto to 6300 rpm, assisted by 58 pound-feet of torque from the 13-horsepower electric motor. The 6-speed gearbox is tight and good, never mind that it arguably doesn't belong in a hybrid. When you get up to speed, the engine is smooth and quiet, running just 3000 rpm at 73 mph, boosted less by the electric motor at that pace but still getting 36 mpg at that pace. The range with its 10.6-gallon tank is 300-350 miles. It's a six-layer composite tank, reducing evaporative emissions.
Conclusions
The Honda CR-Z sport hybrid coupe starts with Honda's great little 1.5-liter i-VTEC engine and adds its Integrated Motor Assist technology in the form of a 13-horsepower electric motor powered by an 84-cell pack of nickel-metal hydride batteries under the cargo floor. Safety equipment includes dual-stage frontal airbags, side airbags, side curtain airbags, ABS with EBD, electronic stability control with traction control, tire pressure monitor, side impact door beams. For more on this 2012 model, visit the official Honda CR-Z website!
Some information for this review was obtained from NewCarTestDrive.com